2014 - 2015
TRYOUTS
are
ALMOST HERE!
Want to look your BEST!
CLICK HERE
Check out our new videos below to see how
Shawn Johnson, GK Elite and Top Gun
are setting trends on and off the mat!
Top Gun has recently joined forces with
GK Elite and Olympic Gold Medalist Shawn Johnson
to introduce a new safety campaign to the world of
All Star Cheerleading. Check it out below!
The Jaguar Nation just can't be stopped!!!
Check out our AWARDS page to see how amazing
the Jaguars have been doing locally and at some of
the nation's most prestigious competitions such
as NCA, Jamfest, Cheersport and many more!!!
CELEBRATING 16 YEARS OF EXCELLENCE!
VICTOR AND KRISTEN ROSARIO WERE ONCE AGAIN
NAMED THE #1 COACHES, CHOREOGRAPHERS
& GYM OWNERS IN THE NATION!!!
CLICK THE IMAGE BELOW TO CHECK OUT THE FULL ARTICLE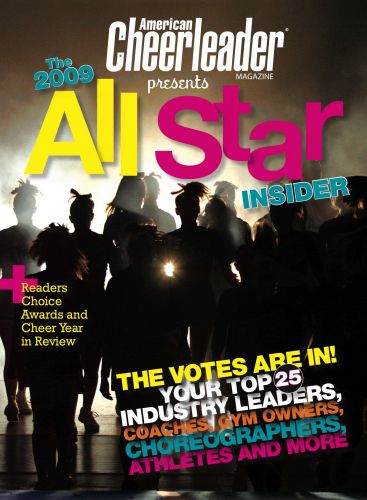 We have decided NOT to release O4's and OO5's competition schedules due to discretion. Please contract your coaches directly via EMAIL so that they may place you in the teams PRIVATE FACEBOOK GROUPS. The coaches will be able to give you more information as to Summer Practice Schedules, Mandatory Practice Schedules, Choreography Schedules, Financial obligation, Competiton Schedules and much more! This Also helps promote team bonding and friendships! Please contact your coaches DIRECTLY if you have not done it already.

O4= Cory@TOPGUNCHEERANDDANCE.COM
OO5= Jose@TOPGUNCHEERANDDANCE.COM
( PLEASE DO NOT CALL THE GYM REGARDING QUESTIONS FOR THE OPEN PROGRAMS)
Be sure to visit our brand new Pro Shop!